CLAIMING AHA eCard
Three (3) methods to CLAIM your AHA eCard (Will be listed in JC-ERC soon)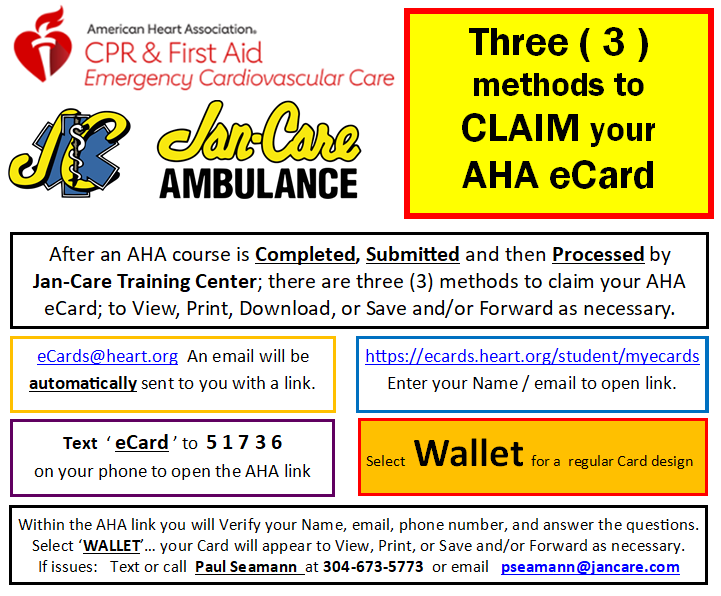 Please select WALLET for a 'regular AHA card design'
If you are a Jan-Care Employee ONLY: EMAIL or text the downloaded AHA card to This email address is being protected from spambots. You need JavaScript enabled to view it. or This email address is being protected from spambots. You need JavaScript enabled to view it.
You can Text ' eCard ' to 5 1 7 3 6 and receive the link on your phone. Unfortunately, AHA will not 'auto-text' the link.
Go to https://ecards.heart.org/student/myecards Enter your Name and email to open the link.
Once in the AHA link, complete the demographic info, answer the questions and your AHA Card will appear.
You can View, Print, or Save and/or Forward the AHA card to This email address is being protected from spambots. You need JavaScript enabled to view it. or This email address is being protected from spambots. You need JavaScript enabled to view it.
If issue contact Paul Seamann at 304-673-5773