Jan-Care provides Heartsaver® first aid and cpr classes to the general public as well as BLS for Healthcare Provider Course.
Heartsaver® First Aid and CPR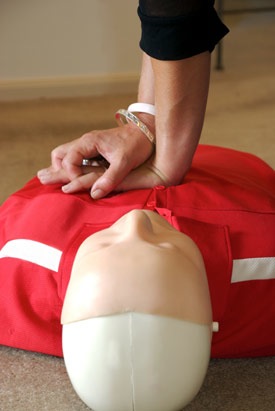 Our Heartsaver® Courses are for anyone with limited or no medical training who needs a course completion card for job, regulatory or other requirements. These courses are also designed to meet OSHA requirements. For many of our courses, students receive a course completion card that is valid for two years.
To contact us an inquire about a community cpr course please email: This email address is being protected from spambots. You need JavaScript enabled to view it.
BLS for Healthcare Provider Course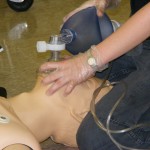 The BLS Healthcare Provider Course is designed to provide a wide variety of healthcare professionals the ability to recognize several life-threatening emergencies, provide CPR, use an AED, and relieve choking in a safe, timely and effective manner. The course is intended for certified or noncertified, licensed or nonlicensed healthcare professionals.

Certification and Renewal courses are available on weekends and weekdays.

Intended Audience: Healthcare providers such as physicians, nurses, paramedics, emergency medical technicians, respiratory therapists, physical and occupational therapists, physician's assistants, residents or fellows, or medical or nursing students in training, aides, medical or nursing assistants, police officers, fire fighters and other allied health personnel. Student Materials: BLS for Healthcare Providers Student Manual. This manual can be purchased through GMEC online or over the phone with course. Written/Skills Exam: Required for completion card. Card Type: Course Completion Card- Good for 2 years.
To contact us an inquire about a community cpr course please email: This email address is being protected from spambots. You need JavaScript enabled to view it.